Big Kahuna
Before you read on make sure to read Moving To St. Thomas Part 1 and Moving To St. Thomas Part 2 and Moving To St. Thomas US Virgin Islands – Everything You Need To Know. I'll wait…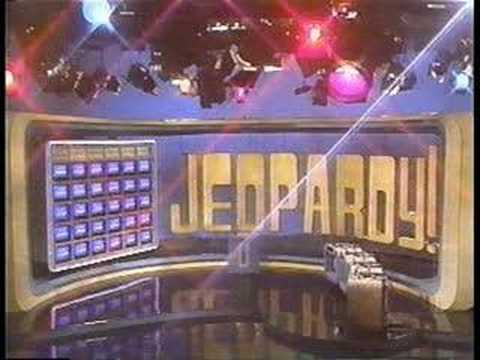 …I hope you had a chance to read all the comments, over 200 of them because most of the answers are there.
So here we go
1. How much money do I need to live in St. Thomas? Who the heck knows? What's your lifestyle like? Here's what we do know, St. Thomas is expensive. Everything comes in on a container so it's all marked up, a beach chair that sells in the states for $30 is $50 here. A gallon of milk can run you $7 yet a bottle of rum can run you $6. What do you drink more of? There is an entire post dedicated to grocery pricing here: http://www.stthomasblog.com/?p=2510
If you've ever been to Manhattan it's that plus some. So if you're moving here from cowland get ready for some high costs, probably 35%-45% more cost of living. I personally would have at least a half a years salary in hand if you intend on moving here. But we know a lot of folks who came on a plane fair
2. How much is rent? Where do you want to live? How many bedrooms? Pets? All this comes into play. Expect higher rents than the states for sure. You can rent a small studio for about $900/month and then it goes up from there. But Electricity will run you 3 times the cost of the states (currently at .32kw). And if gas prices rise so does the electricity as WAPA (Water and Power Authority) makes electricity from gas here
Oh and most rentals aren't exactly legal. What's that mean? It means they've added extra apartments where one was so you may or may not be on a shared electric meter. You'll have to work that out with the landlord. I always tell people to pay per square foot if you're on a shared meter.
Here are some rough rental costs:
Studio: $800-$1200
1 Bedroom: $1000-$1600
2 Bedroom: $1200-$2000
3 Bedroom: $2400-$5500
4 Bedroom: $3500-$6000
Contact our friend and realtor Karen Korsgren for all your buying, selling, rental needs: http://www.buysellvi.com.
Here's a couple of other places to look: http://www.virginislandsdailynews.com/, http://stthomassource.com/
3. Employment! Tourism and government is the only industries we really have here in St. Thomas. So if you're looking for a job in the bar, restaurant, hotel, boating and general tourism industry you will be able to find a job. And if you're actually reliable you'll be able to keep it. The pay here is low. Lower than most states so if you get a job say at an insurance agency you'll probably make less and pay more for everything else. You want to live on an island? That's the price
Here's a couple of other places to look: http://www.virginislandsdailynews.com/, http://stthomassource.com/
4. Buying or Building? Will you be buying or building? Right now building is VERY expensive. I've been told by builders that a yard of concrete sells for $2000, yikes! And get ready to throw your budget out the window because it will be more than planned guaranteed. Oh and add 4-6 months on to the projected deliverable if you're lucky
If you think building is a headache in the states then don't build because it will be 10 times worse here.
Buying works the same way as the states with the exception of what they call a stamp tax. Transactions in the US Virgin Islands require 2% to 3.5% government transfer tax or stamp tax. All property transactions over $350,000 require a mandatory 2.5% stamp tax. You can negotiate this with the seller. In a down market a buyer can usually get a seller to pay it but in a good market…
The US Virgin Islands,which include St. Thomas, St. John, St. Croix and Water Island, are unincorporated territory of the United States. Thus, purchasing property in any of these islands grants you the same guarantees and Constitutional protections and rights that you would have in anywhere in the United States.
Things to consider:
a. Cistern – A cistern is how you get your water supply. Our gutters on our roof catch the rain and then funnel it down into a holding tank. So if it doesn't rain for a while you will run out of water. Water costs run me $340 for 5300 gallons and we have two 10,000 gallon water tanks so you do the math. We have a complete micron, charcoal and UV light water filtration system which cost around $1500.
b. Electricity – We pay 3 times the average cost in the states or about .34kw. But be forewarned our system in the US Virgin Islands generates electricity from gas. So when gas goes up so does your electric bill. Two years ago when gas hit $5/gallon our rates were .52kw.
c. Insurance – Hurricane insurance is ridiculously expensive! For $500,000 replacement fee expect to pay $14,000/year or so. Replacement fee is what it would costs to replace whatever was broken/missing but not exactly what a builder may charge you at the time of repair. That's where the insurance company can really stick it to you. It may suddenly be a lot more money in labor/materials after a hurricane
We use Tunick Insurance at: 340-776-7000.
5. Pets
We have 2 parrots and bring them to and from St. Thomas every year. You can bring them on Delta or Continental as a carry-on. We need to get a health certificate from our vet within 7 days of travel. I'm not sure about other pets but I know you can bring them with no worries, check with your airline for that info. Do to public health and environmental concerns importing pet snakes into the territory is not allowed.
There are some places that will allow you to rent with a pet. I'm not sure of them but contact our friend and realtor Karen Korsgren for all your buying, selling, rental needs: http://www.buysellvi.com.
6. Crime
Don't go looking for it and it probably won't find you. Yes we have a high murder rate but chances are it's one bad guy killing another. It's very rare that you hear of an innocent person being murdered but it happens… If you go looking for drugs you'll put yourself in a bad position. If you're walking around drunk in a bad neighborhood you'll put yourself in a bad position. Be street-smart and know your surroundings and you'll be fine.
7. Cars and License! Buying a car in St. Thomas is expensive. They know they got you by the short hairs because of the cost to ship it here. So cars are typically 15%-25% more to buy. That said if you own a nice car it may be worth it to ship it here.
It can cost around $1000-$1500 to ship a car from Miami. Check out Tropical shipping at: http://www.tropical.com/external/en/.
St. Thomas is basically one extremely curvy, giant hill. I strongly recommend a 4 wheel drive vehicle here especially when it rains. Expect to replace brakes twice a year and transmissions also get pretty roughed up. Oh and our roads are full of potholes that usually go unfixed or fixed wrongly so they re-appear
Things to consider:
a. Can you get parts for your car if you bring it here and can someone fix it? I brought my Infinity QX4 here and there is literally only 1 guy that can fix major things on it. Things like regular maintenance, brakes etc. are no problem. We have most major dealers here like Ford, Honda and Toyota.
b. You'll need a VI license plate for your car. Your stateside license will not work here.
c. You'll have to clear customs. You can call the Customs Office at (340) 714-1600 for more information.
d. You'll need the title to your car.
e. Road tax: You must get a Bill of Lading from the shipping agent when the car arrives in the USVI. For more information call Internal Revenue office at (340) 714-9332.
f. Insurance is required in St. Thomas. You must get your vehicle insured before requesting a moving permit. We use Tunick Insurance at: 340-776-7000.
g. You'll need a permit to move your car: Go to the Department of Motor Vehicles (DMV) to get a permit to move your vehicle from the dock. The permit allows you to move a non-registered vehicle from one point to another.
h. Take your vehicle to the DMV to get your vehicle inspected. Bring with you, receipt that you paid the road tax, title, proof of insurance and stateside driver's license.
i. How to obtain a VI drivers License, click here: http://www.stthomasblog.com/?p=1682
8. Motorcycles & Bikes: Bringing one or buying a motorcycle is the same as the car above. Here's the deal, the roads here are pretty bad. All windy and up and down hills. You can't get over 40mph in most spots. The rain makes things doubly worse. People drive like complete idiots here with safari taxi's stopping and letting out tourists in the middle of the roads. That said I think owning a motorcycle or standard bike is crazy here. But to each their own
9. Education: I'm pretty unfamiliar with the public school system here. Everyone I personally know sends their kids to private schools: http://www.antilles.vi/ and http://www.vimsia.org/ to name a few.
10. Health Care:Not good enough. Period. It's getting better. Talk to any doctor or nurse from the states and they'll openly tell you it's not good. Anything serious and I would leave the island for the states. We have the Roy Lester Schneider Hospital: http://www.rlshospital.org/. We have many primary doctors and facilities.
Again make sure to read Moving To St. Thomas Part 1 and Moving To St. Thomas Part 2 and Moving To St. Thomas US Virgin Islands – Everything You Need To Know.
Hope this helps and remember most of this is just my experiences and opinion
Before you comment or ask a question please read ALL THE COMMENTS as the answer is probably already there.