Big Kahuna
…it stops big disgusting centipedes from making into the house.
Our pool 'caught and killed' an 8 incher last April as we detailed in this gross post. This morning, as I innocently strolled the deck marveling at the blue sky I happened to look down into the pool and OH MY GOD THERE'S ANOTHER ONE!!!
First thing I did was scream for Scott; the second was to grab my camera.
After we fished Nasty #2 out (and Scott guaranteed me it was, for sure, dead) I placed my Critter Measuring Teaspoon next to it to see if it was bigger than Nasty #1, and I have to say they're pretty even – give or take a few millimeters of antenna (SO gross).
We measured it just for kicks.
Looks like another 8 incher. Awesome. Gee, I hope we get to meet the whole family.
After the science part of our photo shoot was done I figured I'd go all macro on it's ass to give you guys a sweet shot of those stingers (go on, click and enlarge it, you know you want to. In fact feel free to enlarge any of the pictures in this oh-so-delicious post).
…and one more body shot (prints for sale starting at $200.00).
Oh YEAH baby! So GROSS and SO FREAKING ME OUT. I REALLY don't need to meet a Nasty #3, and we're going to make sure we give our fierce pool some good chemical treats for being such a good Critter Catcher!
UPDATE: So Scott decided to leave the big sucker out to scare the pool guy today…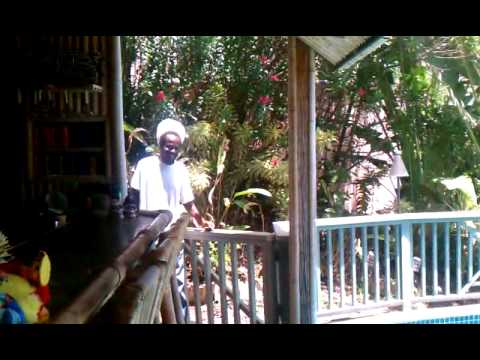 And here's what they eat:

This post is unofficially dedicated to our good friend Tripp who's been bitten by these bastards twice.