Big Kahuna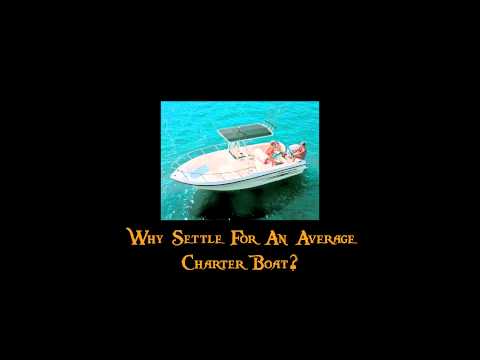 Pirate's Paradise Adventures is a family owned business that started as a "pipe dream" about 10 years ago. As parents of four young children, we longed for the day we could leave our traffic and smog infested city, stress filled jobs we hated, and find a place where we could actually enjoy life. Like a lot of people, we told ourselves "someday, we'll get out of the rat race and start a boat charter business…."
And then we did it!
Red Beard is our 32′ open bow, family-friendly day cruiser that is a "step above" what you'll typically find from other charter companies. She's designed so that yer journey is as much fun as the destinations!
What Makes Red Beard So Different?
First of all, she's a big, roomy boat designed for your total comfort. At 32′ there's plenty of room for everyone to not just sit, but literally lounge around! This size boat also makes the boat more stable in the water. Plus, our family boat is loaded with creature comforts to ensure your day is a Pirate's Paradise!
Fully Upholstered Seating – Soft, luxurious seating for everyone on board!
Inboard/Outboard Engines – Red Beard's inboard/outboard motors are stored out of the way in a sound-dampening area underneath the sun pad. Two 350 horsepower engines have plenty of power to easily, quickly – yet economically – get you where you want to go (and back again!). This also means you can have a nice conversation anywhere in the boat without having to scream over the noise of the motors.
Enormous Sun Pad – Hey, you're in the Caribbean for the sun, crystal clear waters and amazing views, right? What better way to enjoy them all than stretched out on our oversized sun pad? Now, the sun worshipers can do what they like to do while the swimmers and snorkelers experience the incredible world under the sea.
Large Swim Step – Red Beard's swim step allows plenty of room for more than one person at a time to sit comfortably on the swim step and adjust your snorkeling gear, assist others getting in or out of the water, or to just dangle your feet in the crystal blue sea. There is also an easy to use ladder off the swim step.
Transom Shower – Wash the salt water off when you finish snorkeling or swimming with our handy, fresh water transom shower.
On Deck Mini-Galley – You'll love the refrigerator/freezer, bar countertop and sink where you can chill your drinks or wash your hands! All the conveniences of home!
Open Bow – With some of the world's most beautiful sights, Red Beard's huge open bow area with contoured, chaise lounge seating provides the perfect front row seat for anyone who wants an unparalleled view of the best beaches and landmarks in the Caribbean.
Club-Style Sound System – Whoever said "don't rock the boat" clearly wasn't cruising with Red Beard…because this boat rocks! She has full range speakers throughout the boat, plus Sirius Satellite radio, AM/FM, and an iPod dock. Listen to our on-board eclectic compilation of island tunes and chart toppers from most eras…or plug in your own iPod or music device and listen to your favorites.
Cool, Shady Cabin – Need a break from the sun, wind or rain? We have a comfortable cabin where you can lie down and relax….away from the elements.
Safety Features – Along with all the usual Coast Guard required things, like flotation devices, first aid kits and flares…we also have a VHF radio, Radar & Chart Plotter.
Towable Toys – Red Beard has a lot to offer for fun and excitement–including our towable raft, called the "Super Slice." The whole family will love this! There's nothing more fun!
Complimentary Snorkeling Gear for Everyone!-When you spend the day aboard Red Beard, you're welcome to use our top quality snorkel gear at no extra charge! We have gear in all sizes–even for the little ones! It's one less thing to worry about–or pay for–and it's yours to enjoy on Red Beard!
Reserve Your Day Now! Call Toll Free (855) 550-8728